Team Tir Coed meets up in Powys
Written by Tir Coed / Tuesday 12 October 2021
Almost the entire Tir Coed team was able to gather at our roundhouse in Powys recently to catch up, meet new faces, get creative and enjoy the splendours of the Elan Valley.
Acting CEO Teresa took the opportunity to update the team on our progress and expand on future plans while a series of breakout sessions enabled staff to gain a broader picture of the organisation and streamline some of our working practices.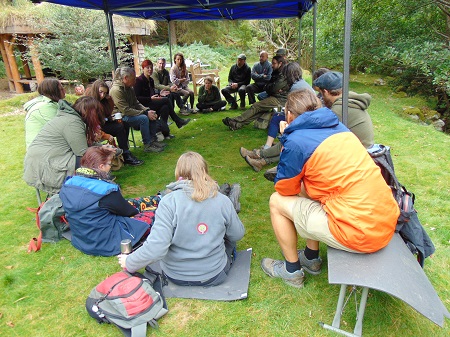 Powys mentor Ben took the team on a short tour of one of the dams on the Elan estate before county co-ordinator Gayle finished the day with a felt-making workshop.
While we did manage to get some important work done, the day was mainly about seeing friends and colleagues face to face again for the first time in what seemed an age.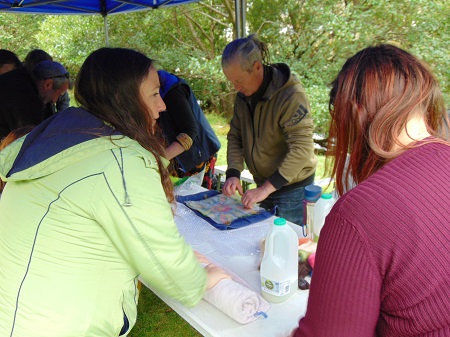 "It was wonderful to be able to bring almost the whole team together again," said Teresa.
"The Covid regulations have made it very difficult to bring every together in one place at the same time so it was fabulous to see everyone and let them know in person what a great job they are doing.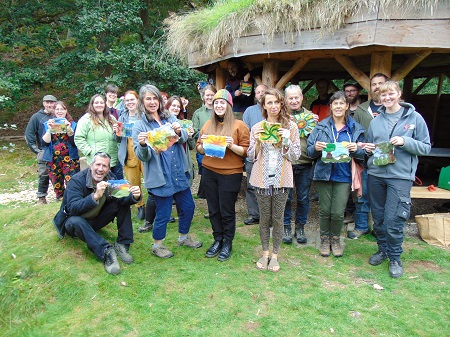 "The Elan Valley is such a beautiful place and thanks to our roundhouse and the weather, we were able to all meet safely before taking a tour of the estate.
"I'd like to thank the Powys team for hosting what was a relaxing, fun-filled day."