Tir Coed supporting the community thanks to National Lottery funding
Written by Tir Coed / Monday 07 June 2021
Tir Coed has been helping residents of Penparcau, Aberystwyth, during these challenging times with a series of nature-connected activity sessions, thanks to the support of National Lottery.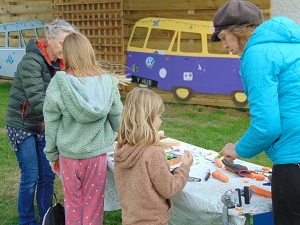 Tir Coed successfully applied for £10,000 from The National Lottery Community Fund to support the family-friendly sessions, which form part of the charity's ambitious AnTir project.
Ffion Farnell, chief executive of Tir Coed, said: "We would like to say a massive thank you to National Lottery players and the National Lottery Community Fund for their help in supporting the AnTir project.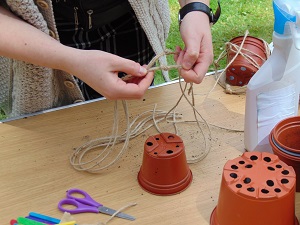 "AnTir – a play on the Welsh words Antur, meaning venture or adventure, and Tir, meaning land –enables local people take practical steps to improve their health and wealth outcomes while also benefitting their local community and helps address global issues by developing a positive practical response at the local level.
"This funding is helping us provide meaningful activities outdoors to enhance health and wellbeing by encouraging a greater appreciation of healthy food and food growing as well as providing new skills and enhancing employability options where appropriate.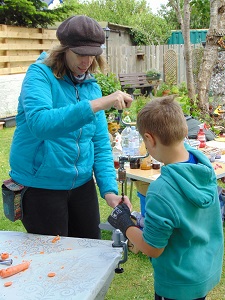 "The family activities can include everything from seed planting and making compost to making planters from recycled materials and creating habitats for wildlife."