Traditional Woodcraft Summer Course
Written by Tir Coed / Tuesday 21 August 2018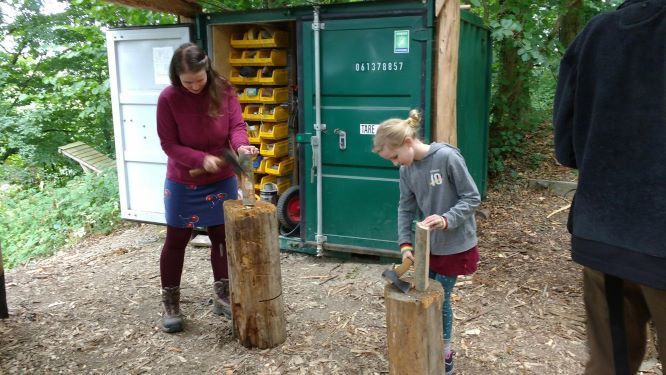 Tir Coed's Traditional Woodcraft Summer Course for all the family have got underway, the most popular slot has been the junior sessions on Saturday mornings from 10am to 1pm, where young people from the age of 10 (or any age with a parent) have whittled and hand carved beautiful items to take home. Last week they made wooden spoons and this week they made spatulas. The youngsters have loved learning new skills and working with traditional tools, they get so involved with what they are doing that you literally have to drag them away.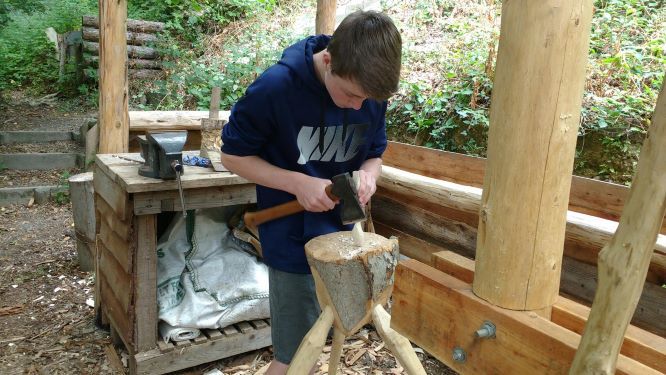 In the afternoons the adult sessions runs from 2 until 5pm and have also been popular, with participants developing side axe, knife and wood turning skills on the pole lathe and producing items to be proud of.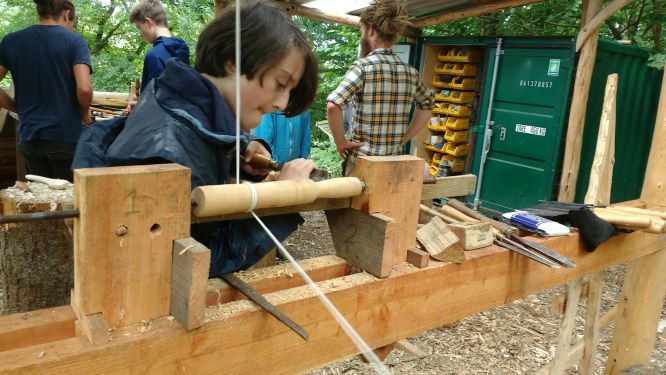 If you have young people that are bored and are looking for activities with a difference or want to join us for the last few sessions, please call 01970 636909 to book for the last few spaces (cost per session £10 Junior/£15 adult).