Trainees blossom at new site
Written by Tir Coed / Tuesday 12 April 2022
Tir Coed's 12-week Sustainable Woodland Management course in Ceredigion has come to an end at our new site.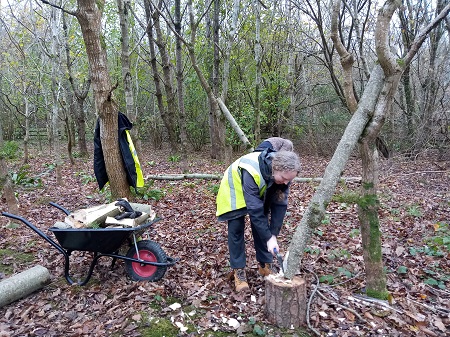 Thanks to an exciting link-up with Dwr Cymru - which owns the site, trainees spent the course working at Coed Llanina, near New Quay.
Coed Llanina is a relatively young wood which has given the trainees perfect opportunities for felling practice and habitat creation and carrying out traditional hazel coppicing.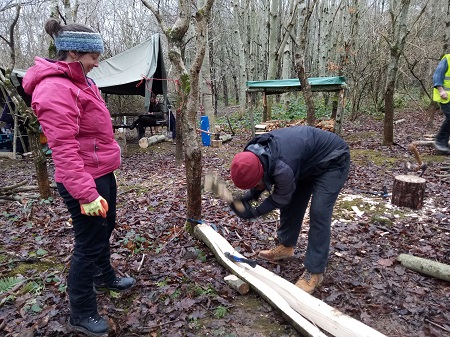 Across the duration of the course, the team was able to improve more than 150m2 of woodland and paths.
Despite the repeated challenge of numerous storms over the winter, all five of our trainees gained Level 2 Agored Cymru accreditation in Sustainable Woodland Management and Outdoor Skills with flying colours. Well done team!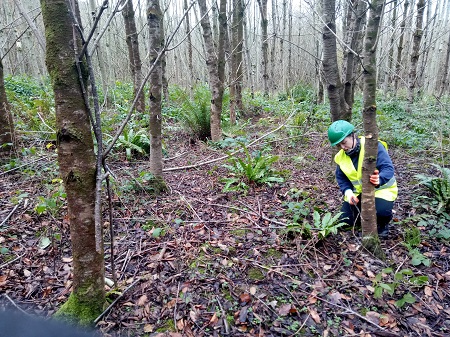 Trainees will now be taking on a four-day Introduction to Ecology course where they will be able to observe and measure the benefits of their hard work over the winter months as birds and insects arrive and flourish in the wood.