Tree planting in Pembrokeshire
Written by Tir Coed / Thursday 15 February 2018
Tir Coed have been working in partnership with local forestry contractors in Pembrokeshire to plant a 1.8 acre native woodland.
The tree species included oak, cherry, birch, hazel, hawthorn, alder, field maple and crab apple and were planted in an area where conifers had been grown on a
native woodland site.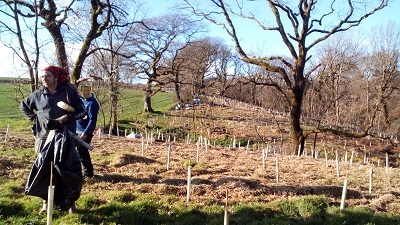 We hope that this woodland will help restore natural vegetation like bluebells to benefit wildlife and provide timber for future generations.
We would like to thank the tutors and volunteers who helped make this happen.