Welcome to our new Time to Shine intern!
Written by Tir Coed / Wednesday 09 January 2019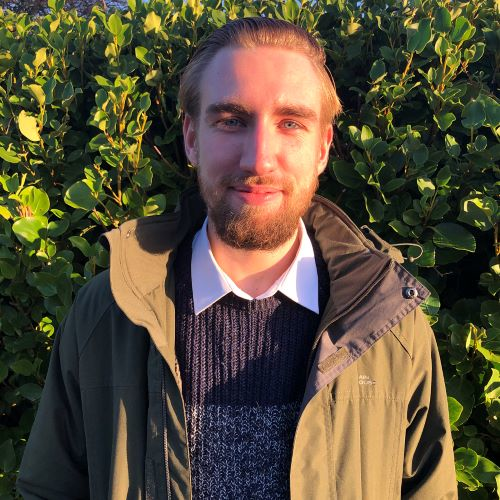 Hello! My name is Rhys Russell and I am Tir Coed's newest communications intern! After a successful interview with Tir Coed, Lowri (Tir Coed's Marketing Officer) and I were also accepted in the funding application with the Rank Foundation, as part of the 'Time to Shine' programme.

My role within Tir Coed will be to plan, organise and deliver activities and events celebrating Tir Coed's 'Coming of Age', as Tir Coed celebrate all the fantastic work that has been achieved over the past 21 years!
Last year, I completed my BA in History at Aberystwyth University. Since graduating I spent many months continuing to work at a bar and was planning on completing a PGCE in secondary school education. However, after being one of the head volunteers in Oxjam Music Festival in Aberystwyth 2017, I realised that communications, marketing and event planning was something I wanted to pursue as a career.
In my spare time I love to watch and play football and to go on long walks across the countryside or coastlines. In 2016, I walked over 500 miles of the Welsh Coast Path in 7 weeks, raising over £1,200 for Macmillan Nurses. I am really excited to have joined the Tir Coed team and can't wait for what the next year will bring!