Women in the Woods - Anna Prytherch
Written by Tir Coed / Thursday 07 March 2019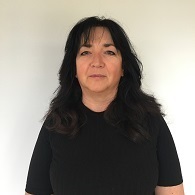 What career path have you followed?

I originally did a degree in business at Aberystwyth University and later an MBA, and I am just finishing my PhD (Networking / Knowledge Transfer), with a range of other courses and qualifications achieved in the interim years, including PRINCE2 accreditation in Project Management. I have worked in senior managerial roles in public, private and third sector organisations across Wales over the last 25-odd years, having also set up my own company that was listed as one of Wales' Top 100 Growth companies in 2006. I currently work as Project Manager for Rural Health and Care Wales, which is funded by four health boards.
What has been a barrier to you in your career as a woman and how did you overcome this?
Being a working mother, childcare was always a problem when they were young, particularly when they were unexpectedly ill. I also think that within the world of Business, a gender bias still exists at boardroom / higher levels of Management.
What made you want to be part of Tir Coed?
I have worked in a Chief Executive position in a Charity for 11 years and was familiar with Charity Law and the requirements for a Charity to exist for "pubic benefit", which is something I endorse and admire. In the health sector, recognition of the well-being benefits derived from our natural environment is increasing and this is something I advocate and support in my curent role, being also involved with the Green Health in Practice Network in Mid Wales. When I was approached to consider becoming a Trustee of Tir Coed, I reviewed its objectives and felt aligned to these and also felt that I could contribute as a Trustee to the work it was doing due to my previous Experience of working for a charity and also the health / wellbeing connection.
Have you got an inspirational quote to other women?
"If you are always trying to be normal, you will never know how amazing you can be" – Maya Angelou