Women in the Woods - Cath Seymour
Written by Tir Coed / Friday 08 March 2019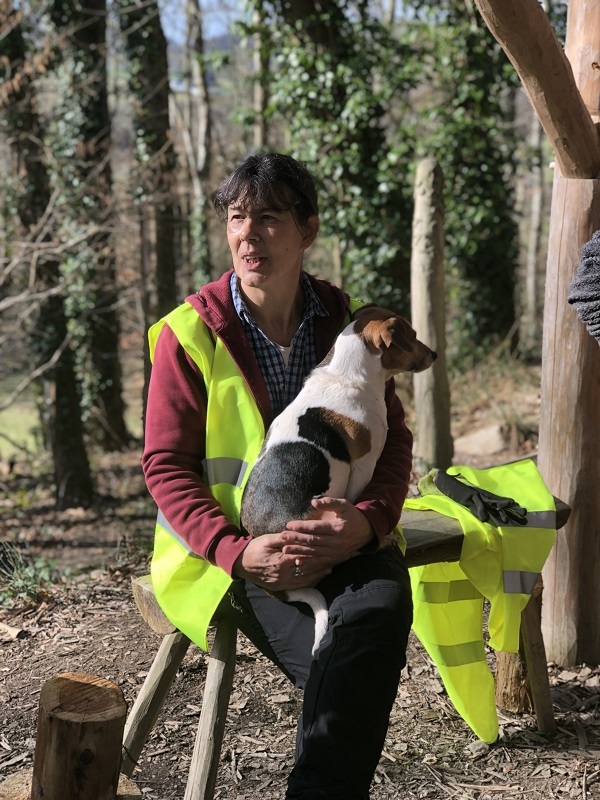 Cath is the Ceredigion Co-ordinator for Tir Coed with a background in youth work and food growing. Cath has a BSc in Organic Farming and has extensive experience of working in a practical setting with disadvantaged adults and young people in the charity sector. She has 20 years' experience of running a small holding selling organically grown vegetables and eggs.
Cath first became aware of Tir Coed when working for the Prince's Trust and since then she always wanted to work for the charity and in November 2016, her dream came true.
Since starting with Tir Coed Cath has been inspired to try out traditional wood crafts enthused by the wonderful work of our trainees and tutors.
I started with just whittling a butter knife, and then a spoon, then I got the chance to have a go on a pole lathe and that was it, I was hooked. I find crafting green wood to be so absorbing and addictive. I never thought I was creative but by pinching other people ideas and making them my own, being willing to have a go and learn by my mistakes I have begun to make things which I'm proud of. . . there is something about following the grain and the nature of the wood that is intuitive and very satisfying.