Women in the Woods - Ruth
Written by Tir Coed / Friday 08 March 2019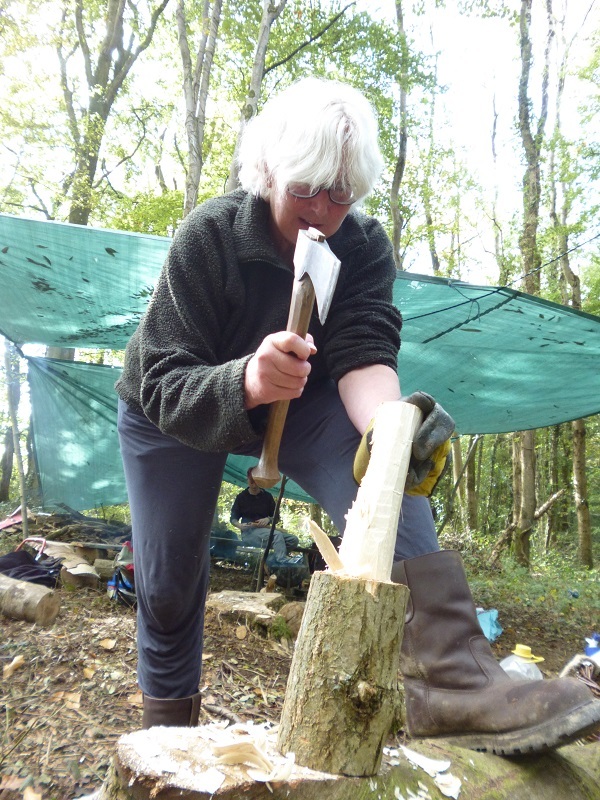 I was referred to Tir coed woodland management course by the Mind project woodland group in October 2018 a 12 week course.
I suffered a mental breakdown back in 2011 at the same time my relationship of 23 years broke down and I was admitted to acute psychatric hospital. I spent the next 3 years in and out of hospital and was eventually sent to a specialist placement in York a psychiatric unit for childhood trauma therapy. The Retreat hospital in York is a Quaker hospital who a couple of hundred years ago transformed the face of mental health residential care emphasising compassion and kindness. While at the Retreat I took part in gardening. I have always found nature to be a huge healer for mental health and wellbeing. After discharge I returned to Ceredigion and was encouraged to join the Mind woodland project which I enjoyed and participated for several years. When I was offered the woodland management course I jumped at the chance. The course was held in National Trust woods near Aberaeron.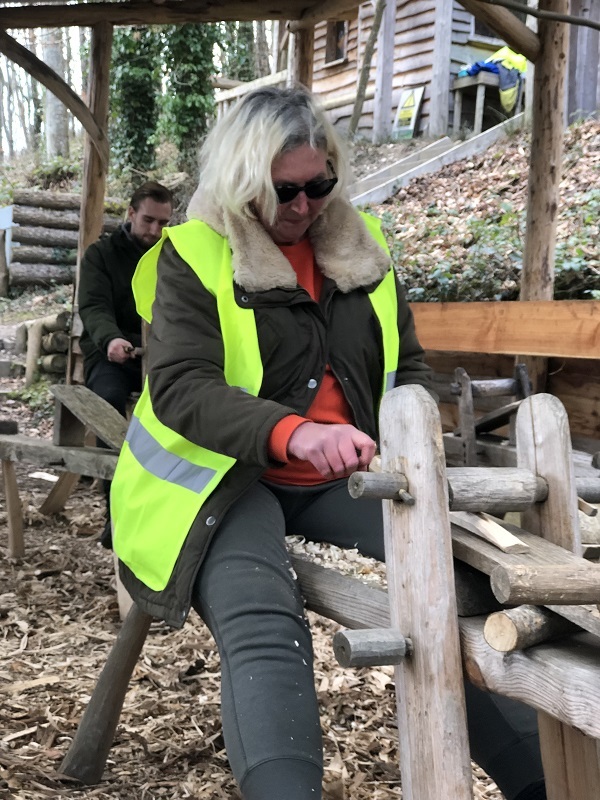 We set up camp there with a fire and tarpaulin cover. There were about 8 participants plus tutors. I learnt tree identification and the natural cycle of leaves and branches falling to the ground, rotting decomposing it provides nutrition for the soil which goes back into the trees. The biggest task I was encouraged to undertake was coppicing the trees. Identify trees to be coppiced and using a saw cut out the gob which acts as a hinge and decides which way the tree will fall.
Learning and doing this was incredibly empowering for me as a woman but also I'm retired in my early 60s, never did I think I would be coppicing, cutting down trees, I thought it was men's work lumber Jacks and here I was age 60 a lumber Jill. I learnt to use the correct tools and made a stool out of one of the trees. I'm very proud of my stool which now stands in my sitting room. The woodland management course was great fun. I was nervous when I first joined but we all got on so well and were a team. Everyone was kind and helped each other. I found that the minute I enter the woods all life's stresses are left behind. The trees and nature bring a calmness. The exercise and achievements made me feel fit and healthy. But like anything else you get out what you put in.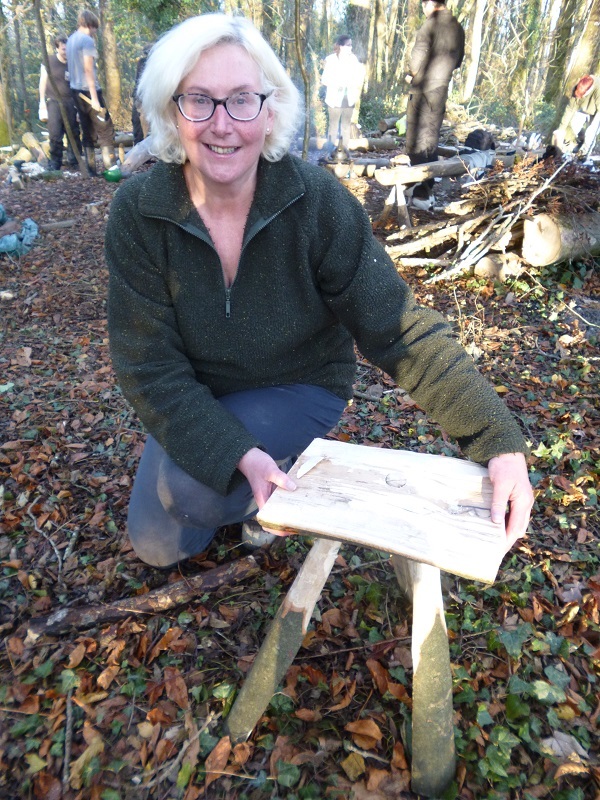 When I was young I trained to be a dancer, actress and model. I was a Bluebell dancer in Paris and was confident until the onset of mental illness when I was 19 which ended my career. Being involved now in nature I have discovered that it makes me feel strong and healthy and a sense of wellbeing as well as being a part of a team laughing and joking raises the spirits. It is also good for physical health and fitness which I need to prepare for a Bluebells reunion in Paris next September.
I intend to continue voluntary work with both Mind woodland project and Tir Coed. I love whittling and making things from the wood. The whole process is immensely therapeutic. The other people are lovely.