Woodland Carpentry Course in Ceredigion - Almost Completed!
Written by Tir Coed / Wednesday 24 July 2019
Over the last 8 weeks the trainees have been peeling and preparing timbers to construct a section of traditional post and rail fencing. They have learnt a lot of useful techniques and top tips under the skilful guidance of their Tutors. They have developed a useful set of new skills in shaping and preparing timbers with hand tools; by cleaving ash for rails and making mortise and tenon joints in the posts.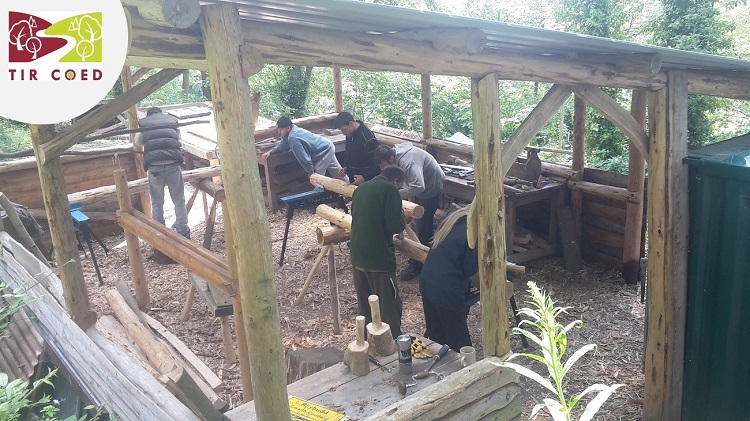 They have learnt the traditional techniques of charring timber to improve it's longevity in the ground and have individualised the post by carving and crafting bespoke tops to each individual post to create a beautiful and unique section of fencing.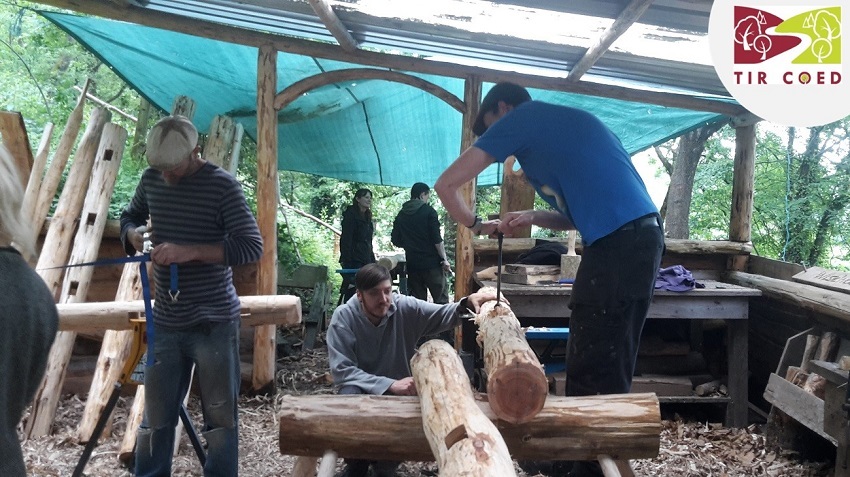 This is just the first part of their accredited course, over the next few weeks the trainees will craft and construct some bespoke picnic benches to install on the site for the public to use to improve accessibility and enhance their experience of the woods.